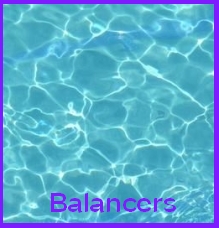 Water has the distinct potential to dissolve, corrode, stain, scale, or calcify any metallic materials in your pool in which it comes into contact (these metallic materials include pool walls, floor, hand rails, ladders, light fixtures, and the pool equipment-primarily the internals of the pump and heater). The water will make demands on these materials in the pool until those demands are met.
This demand is met by adding chemicals in order to achieve "Ideal Water Balance".
"Balance" is simply maintaining all chemicals within their desired ideal range.